NOROCC is an independent, non-profit association, with funding mainly from donations and membership fees. It has been established in April 2010, having the Mission to strengthen the quality of Norwegian-Romanian business relations. Its Vision is to create economies of scale that bring down costs for Romanian and Norwegian companies, by bringing businesses together around efficiency. NOROCC's Objectives are to promote the development of commercial relations between Norway and Romania and to provide the highest standards of business services.
Although it is assumed that the earliest contact between the Romanian and Norwegian people has been in the 9th century AD, when Varangians began trading with the Byzantine Empire along routes that led through Romania, formal relations between the modern states began only in 1917, towards the end of the First World War. Norway was one of the first countries to recognize the new regime in Romania after the Revolution of 1989.
Diplomatic relations greatly improved since then, however business opportunities have remained unexplored in both markets. This is NOROCC's main belief and the most important reason for which it was born. "The secret of success is to do the common things uncommonly well", used to say John D. Rockefeller, the well-known American oil magnate. It is also NOROCC's favorite saying and we strongly support that we are endlessly following his advice and example.
EXECUTIVE DIRECTOR
SENIOR LECTURER, SNSPA BUCHAREST
PRESIDENT OF THE BOARD
CEO/ MD EURODENT GROUP
BOARD MEMBER
ENTREPRENEUR, FOUNDER OF OSLO INTERNATIONAL HUB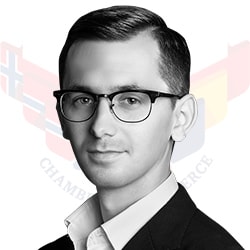 BOARD MEMBER
MP, ROMANIAN PARLIAMENT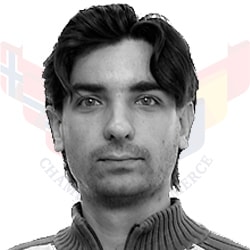 BOARD MEMBER
SENIOR RESEARCH SCIENTIST SINTEF, ASSOCIATE PROFESSOR, UNIVERSITY OF OSLO
BOARD MEMBER
ADVOKAT / PARTNER ADVOKATFIRMAET TVETER OG KLØVFJELL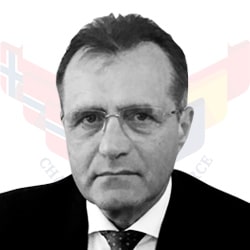 HONORARY MEMBER OF THE BOARD
AMBASSADOR OF ROMANIA TO KAZAKHSTAN
BOARD MEMBER
CEO TYSTAD AS
HONORARY MEMBER OF THE BOARD
PROFESSOR, BUCHAREST UNIVERSITY OF ECONOMIC STUDIES
BOARD MEMBER
CEO VISDOM AS